In this English unit from Term 1 the students read a narrative and examine and analyse the language features  and techniques used by the author.  They then create a new chapter for the narrative for an audience of their peers (C2C, 2014).    In creating literature the students work on ideas associated with characters, story-lines and settings.   They discuss how authors and illustrators make stories exciting, moving and absorbing and hold readers' interest by using various techniques like developing characters and tension within the plot.
Popplet was used extensively within this unit to assist the students to understand and explore these ideas.   By visually mapping concepts, students can see how ideas are connected and realise how information can be grouped and organised.   Visual learning can also help students link ideas to prior knowledge and assist them to better remember information.  Research in both educational theory and cognitive psychology tells us that visual learning is among the very best methods for teaching students of all ages how to think and how to learn.
Please click the below images to see larger versions.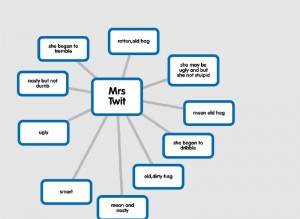 A student visually mapping ideas associated with Mrs Twit.    A key element of their work in understanding narratives is the idea that the meaning of sentences can be enriched through the use of noun groups/phrases and very groups/phrases.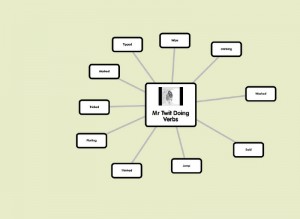 A student mapping verbs for Mr Twit, creating a visual picture of the importance of using a range of vocabulary.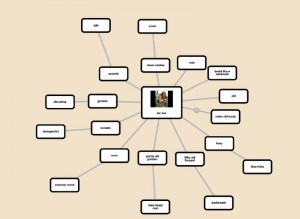 A student mapping words and noun groups related to Mr Twit.  The development of a character is an essential part of an author's craft in creating a narrative.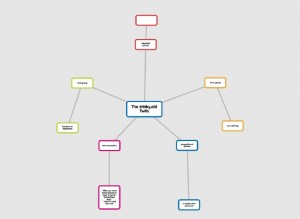 A student mapping many of the elements they need to consider.
A student using Popplet to map a plot structure.  A key understanding that should result from this unit is that plot tension is important in order to hold the reader's interest.
In Maths the students also used Popplet.   In the example below, the student was exploring ideas to demonstrate their understanding of 10 000.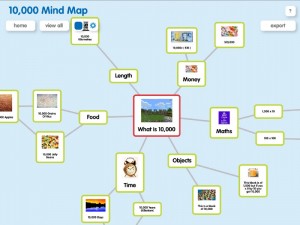 In the example below, the student is exploring all the different concepts associated to Measurement and what they know already.
On Wednesday and Thursday of this week we are setting off to The Apple Store for a field trip and everyone is excited!
By Mrs F