A student's creation about digital citizenship:


This week in our time working with Mrs Flanagan, we revised the concepts we have been looking at in our Digital Citizenship sessions.
We downloaded an eBook template that Mrs Flanagan had created for us in Book Creator from Showbie which gave us guidelines for the concepts we need to demonstrate our understanding in.    This eBook covers the areas of:
What digital citizenship is all about
Rings of responsibility
Keeping our identities safe online
Digital Footprints (still to be covered)
For the 'Showcase of Learning' event coming up in 2 weeks, we need to have this presentation completed.    The eBook is a guide only – we are able to use whatever tools we think appropriate to demonstrate our understandings.  Into this eBook we can insert movies, photos or audio recordings.  We can create things in other apps and insert them into the book or whatever other platform we are using.
This activity is giving the students a great opportunity to be creative with their presentation.  It is worth noting that even though they are working to produce an individual piece of work, there have been quite a few opportunities for them to work with each other to produce something.  Once they have done this, they are then encouraged to 'air-drop' the product to the other person from their partnership so they both have a copy.  This is the case for an online blog introduction in Tellagami that they completed in pairs last term.  So, even though they both worked together on this, they each can have a copy for their individual presentation.
The Template Pages in Book Creator – dull and boring – waiting for the students to work their magic!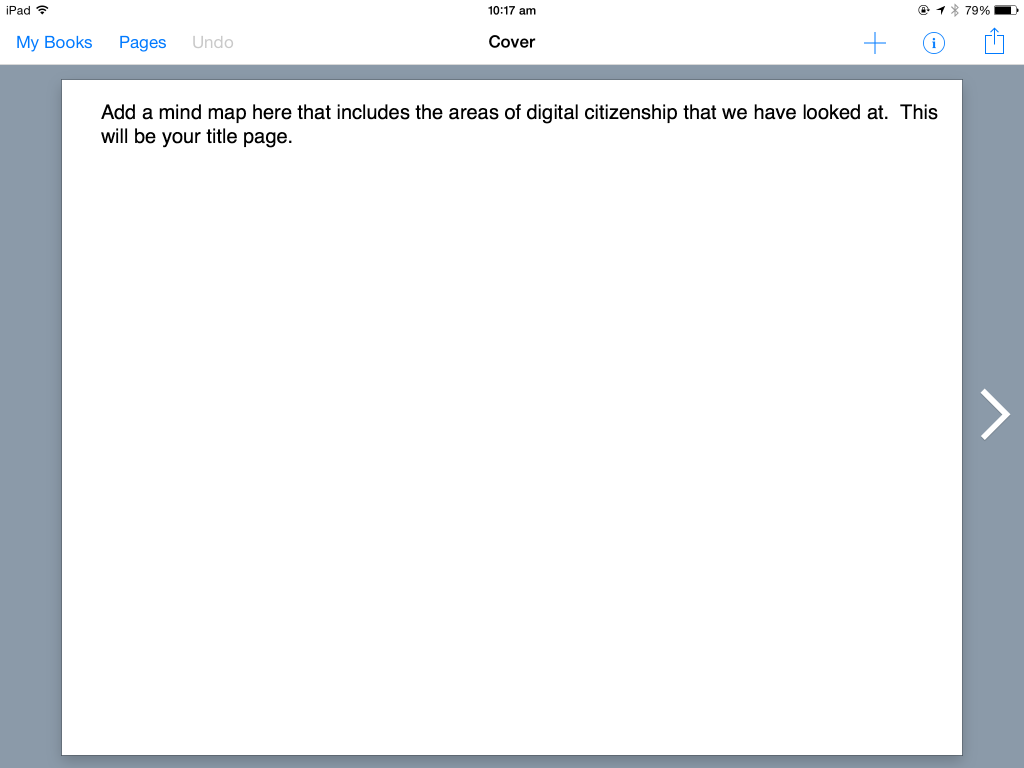 The Rings of Responsibility – the students can audio record over this or use the image in another app.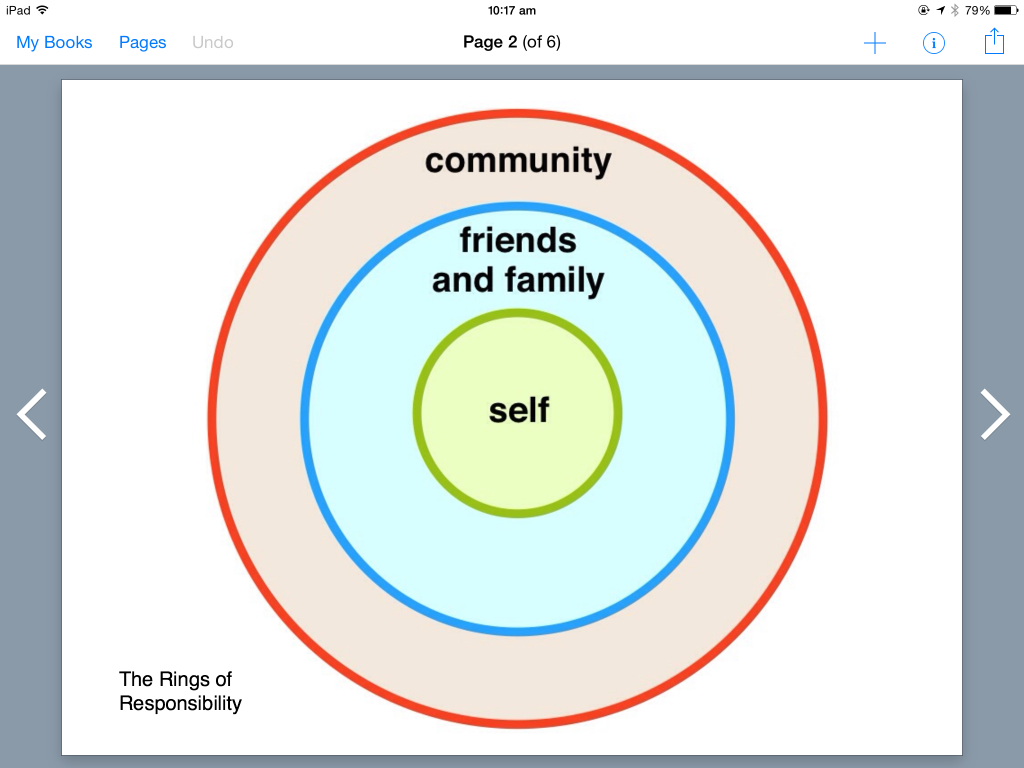 Students have to arrange these or colour them or come up with an alternate way of presenting them to show which of them are appropriate to reveal about oneself and which are not.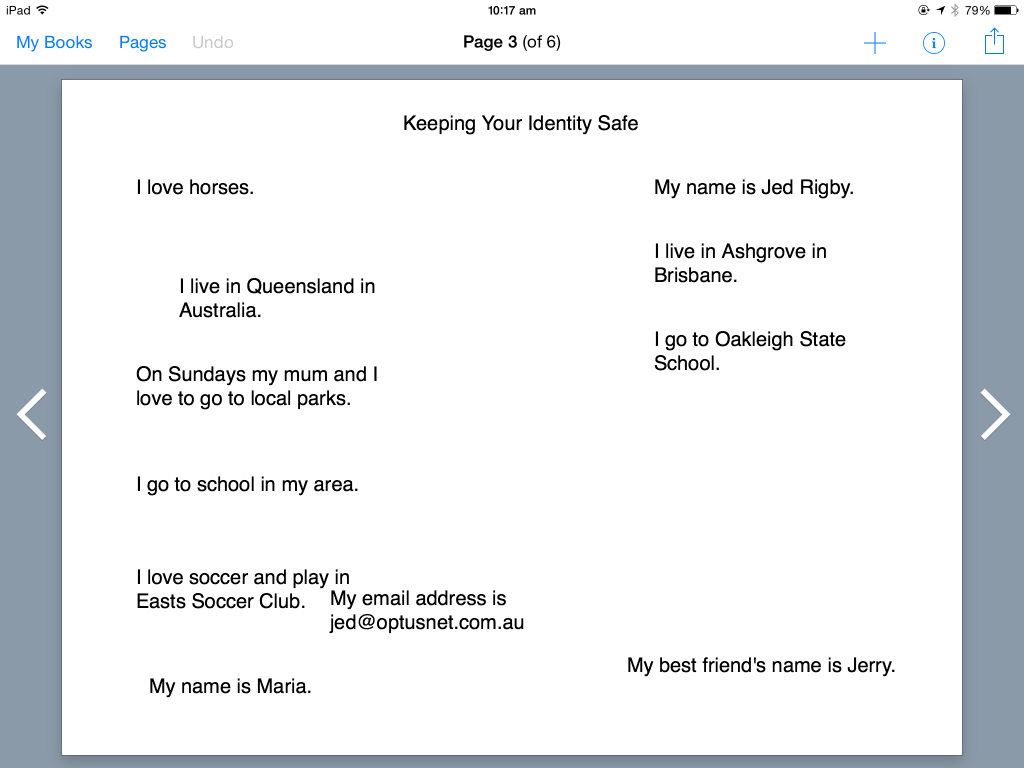 The students have  range of options for this blog including a Tellagami avatar.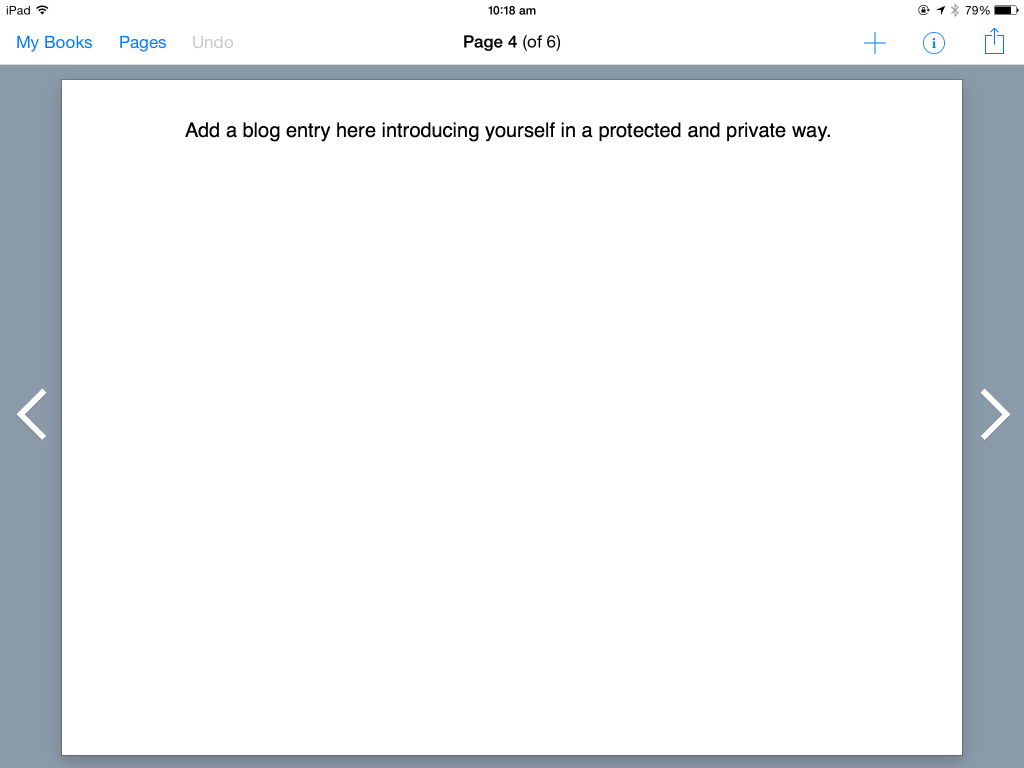 The concept of a digital footprint is the final page in this eBook.