It's hard to believe we are only 2 days in!   It's a vitally important time of the year and I take my hat off to our talented classroom teachers who welcome wide eyed and excited children into their rooms and within minutes have a calm, orderly classroom with children helping to set the 'tone' and culture of each learning environment.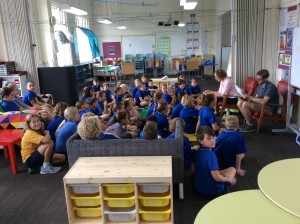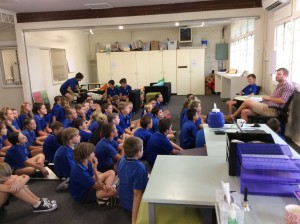 Our BYO program – a program which allows children to have a personal device to support their learning – is off to an impressive start with 98% of families choosing to provide their child with a device across Year 4-6 and 100% of our new intake – our Year 4 students.   This is absolutely great – showing the gradual normalisation of this program at our school.
The program at our school is one of balance – the device is used when it is the best tool for the job and is not the focus of our learning and nor should it be the focus of the beginning of the year – that all important time when teachers and students work together to set the guidelines for the year, to set routines and expectations.  I bring this up as I overheard an interesting conversation between some students today where I heard "It's not like an iPad classroom at all!"   I smiled to myself and silently continued on with my business.   What we are working towards is not at all 'an iPad classroom' and never will it be.    This conversation is almost a testament to the balance we have worked hard to achieve – that in the first week, our teachers are doing as any other good teacher will be doing – working to set up learning and relationships for the year.    This time and the work done at this time is like setting the foundations for the year.  If this foundation is good – then there's a much greater chance that the rest of the job and the result will be sound.
I wouldn't be surprised if all the children have done with their devices over the last two days is to bring them in each day, making sure they are charged, making sure they are setting good routines for the rest of the year.   iPad Rules may have been looked at, guidelines communicated and conversations started.  These are the foundations.     Well done everyone – parents for getting devices set up, teachers for setting those foundations and kids for stepping up to the challenge!