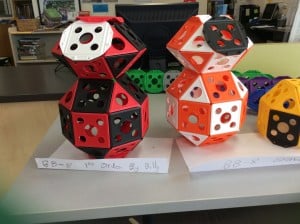 Large groups of students have been exploring some new interlocking shapes we have acquired recently and they have been fascinated to create, join, design and display their products.  Two boys the other day left these likenesses of BB-8 on the Star Wars display table.
At the end of lunch today, they proudly displayed this body armour: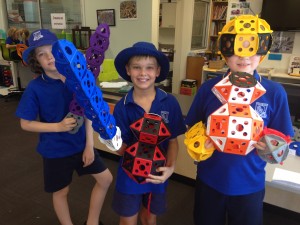 I mentioned to them that they could use LittleBits to add light and sound to what they have made – especially models like the BB-8s and they promptly dashed down to the box to explore this option.   Although the bell was imminent and everyone had left the library, their enthusiasm, motivation and focus is obvious!