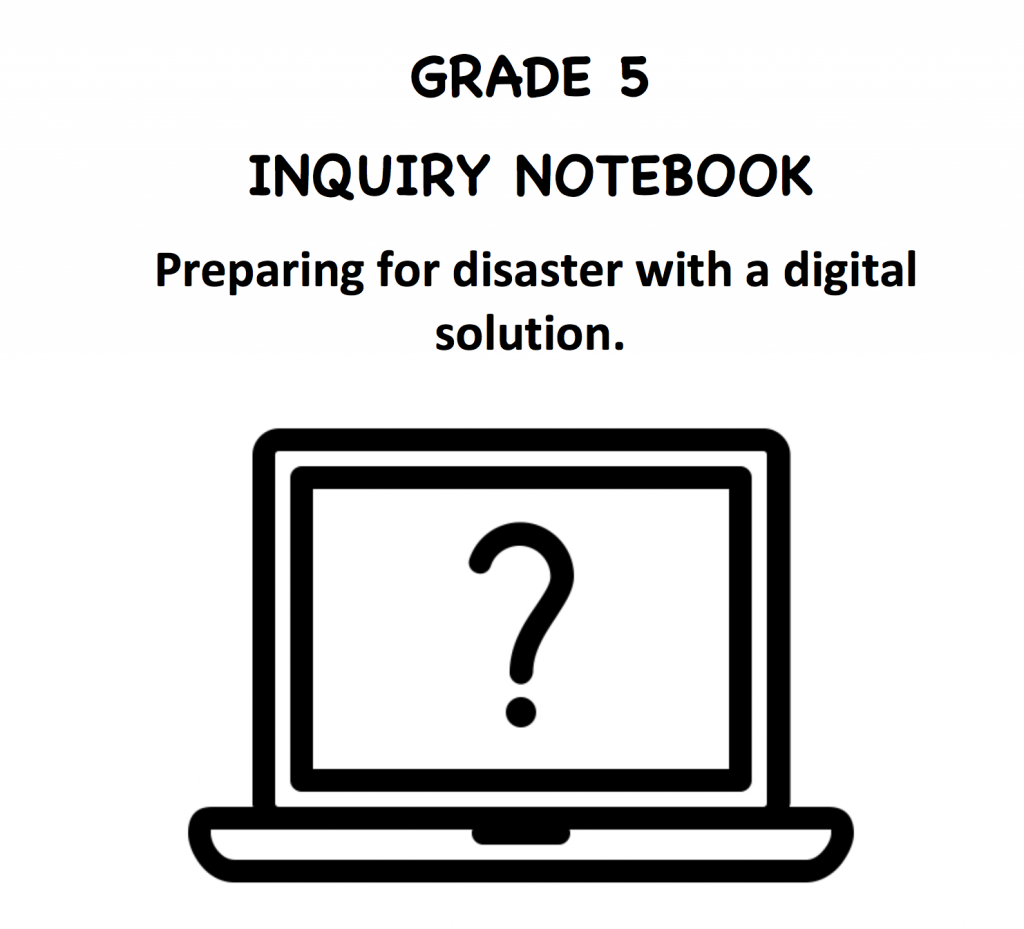 The Year 5 students are beginning a Geography unit in which the students will create a digital solution for their community to respond to a natural disaster.   Being an Early Launch School for the Digital Technologies Curriculum, our school has been exploring aspects of this curriculum for the last 6 months. In taking our exploration to the next level, this unit was created using design thinking which provided a framework for teachers and students to approach the content and processes of both Geography and DigiTech.
It was decided that after introducing the students to the inquiry topic, the idea of a 'digital solution' should be explored early in some depth to enable the students to be on a level playing field with the beginning knowledge and skills.  Currently we have students participating in 'TechKids" and running MakerSpace activities in the Library, we have students participating in the "Young Innovators Club" and quite a few students who are currently involved in the Young ICT Explorers Challenge or who have done it in the past (including a group of boys who were National finalists).  But then, included in this group are students who have limited scope in terms of experience with using digital tools.    So, there was a clear need to make sure all students were equipped with the experiences that provided insight into the potential of coding to create a solution before we go too far into the unit.
The day started with the idea of flowcharting to demonstrate an algorithm and the students then used Hopscotch to work through some tutorials and to create the accompanying flowcharts as they went: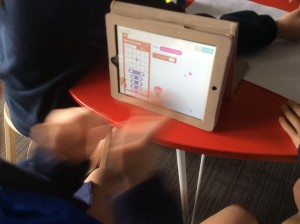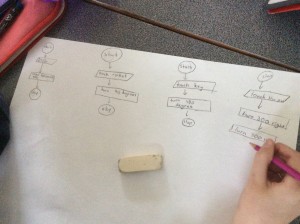 Then there was a session with Scratch during which the students had to make a basic maze game using some tutorials that had been uploaded to Showbie.
The third session was using robotic devices including Dash, Sphero and Ollie to follow task cards to achieve some sort of coded solution.