We were invited to attend the AdvanceQLD STEM stand at the Ekka for the day on Tuesday and to provide equipment, students and staff to showcase our use of Digital Technologies.   We took along a range of gear including bee-bots, probots, Dash robots, ozobots, Scratch Makey-Makey creations, a sphero, Lego Wedo and BB-8.
Beebots   – enable junior level computational thinking and can be aligned to Maths (Location and direction) and many other areas of the curriculum.
Probots – enable computational thinking including visual programming that incorporates algorithm creation and looping and can be aligned to Maths (Measurement, Geometry, Location) very easily.
Dash robots, ozobots, Sphero and BB – allow visual programming and can be easily aligned to other areas of the curriculum.
Scratch Makey-Makey – A makey-makey allows you to be creative and inventive by making circuits with input and output, using alternative to the usual input on a computer like the space bar and keyboard keys.
LegoWedo – is a fantastic way for students to learn Science concepts whilst simultaneously learning some visual programming at the same time.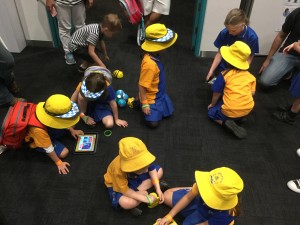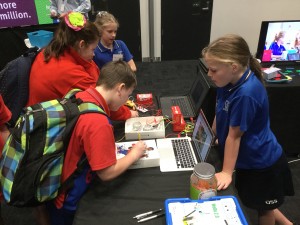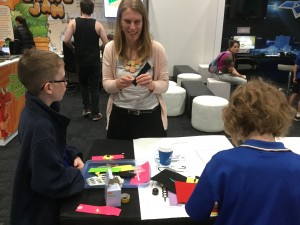 It was a fantastic day and the students involved were brilliant in how they taught visitors to use the equipment and supported them to understand the uses.