Critical Thinking
The ability to critically assess ideas and propositions and make informed decisions is essential to learners' cognitive and intellectual well-being.    Critical thinking embraces several conceptual skills that include synthesising, assessing, analysing, applying and evaluating.
These apps are able to be used by teachers to boost student's critical thinking skills:
Analogy questions are often used in gifted and talented programs to challenge students in analytical thinking, problem solving, perception, spatial skills, memory and creativity.
This app contains:
* 450 Analogy questions
* 3 difficulty levels
* Picture Analogies
* Word Analogies
The picture based analogies take geometry, spatial concepts and present to kids so that he/she can decipher the relationship between pictures. The word based analogies have different kinds of relationships (sameness, or opposites or parent/child etc).
Learning Patterns: 
Learning Patterns helps your child develop critical thinking and
mental reasoning skills thus expanding a very important part of
their mind. Plus, even adults will have fun playing with this app
at the more advanced levels. 🙂
The app supports two modes to learning patterns.
In the first mode, you decide the type of objects you want
to use to learn to recognise patterns such as numbers, letters,
images, etc. Once you start, the app will start with the most
basic patterns such as ABABAB and it automatically increases
the difficulty based on the users skills. The difficulty increases
in two ways. First, the patterns get increasingly difficult.
Second, the missing tile moves from the last place to the
second place and later the last two tiles are missing.
The second mode allows you to zero in on specific patterns
and lets students master that pattern with a huge variety of
different images.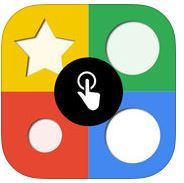 ABA Problem Solving
This is a great app to support students to do some basic problem solving using concepts such as as colours, up and down, left and right."
This game comes pre-loaded with hundreds of unique images to provide hours of learning and entertainment.
This is best for prep students.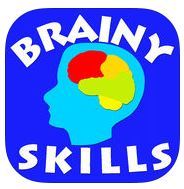 Brainy Skills WH Game is a reading comprehension game made to help children and young adults learn how to apply Who, What, Where, When, Why, and How. Its format is a new exciting way to help readers of all ages develop and improve reading comprehension abilities.
The game has been designed in such a way to give children examples to practice everyday scenarios and situations. This app can also be used for beginning readers practicing reading and comprehension skills, as well as middle and high school special needs students that need continued practice of comprehension and in a motivating enjoyable way, keeping them entertained and excited about getting challenged. Also, there are Brainy Bonuses that at times are tricky to teach, such as: inferencing, predicting, reasoning, problem solving, logic, cognitive skills, before and after, and more complex reading comprehension.
This is a simple to use game for learning. First read sentences about a situation, then answer a multiple choice question, while working your way up the scoreboard for points. It's that easy! Motivate your child to beat their score each time they play and get to the highest score.
Easy to adapt as needed by parents, teachers, and therapists for a variety of skill levels, and may be read aloud to your students if needed. Students can play on their own or with a caretaker, or assistant to guide them along and practice basic oral reading skills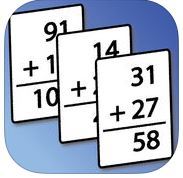 Description
Want to improve your math skills with out having to memorize a hundred tricks? Mental Math Cards is designed to help people of all skill levels improve their arithmetic abilities through easy to remember (and use) tips, practice question sets, and an addictive game. Unlike many other math apps, advanced problems are also supported to keep things challenging as your skills improve.
Mental Math Cards is fully integrated with Game Center – providing both Leaderboards and Achievements. The Game Center features allow you to test your skills against the rest of the world and to share your scores and accomplishments with friends.
Mental Math Cards provides step by step instructions on how to approach solving all of the problems it shows – for all operations and difficulty levels. Each difficulty level for each operation type is carefully thought out to build on the skills mastered in previous levels. For instance, hard multiplication problems are shown to be solvable by breaking problems down into medium and easy level problems.