We received 'Pepper' today – on loan from the Department as part of a Semester 1 Loans Program.
He was rolled out of his box and it was quite exciting to watch him 'wake up' after his power button was pushed.    He stretched, moved around and looked like he was checking out his surroundings before he stood still, looking like he was starting to sense those around him.  He was quite intriguing – Nao had visited us once before and he had been quite a robust looking robot who had engaged in quite a bit of energetic dancing whereas Pepper looked more distinguished and almost more adult like.

It wasn't long before the students started wandering in, visibly excited by the new presence in the library.  They quickly realised that there were a number of sensors located on his body and, because we had started playing with the programming – that he would respond in a pre-programmed way.
The specifications for Pepper are below with the potential for programming and interaction quite extensive.  Due to the Education QLD infrastructure being limited in terms of cloud access,  we have to remember that elements like voice recognition may not be accessible.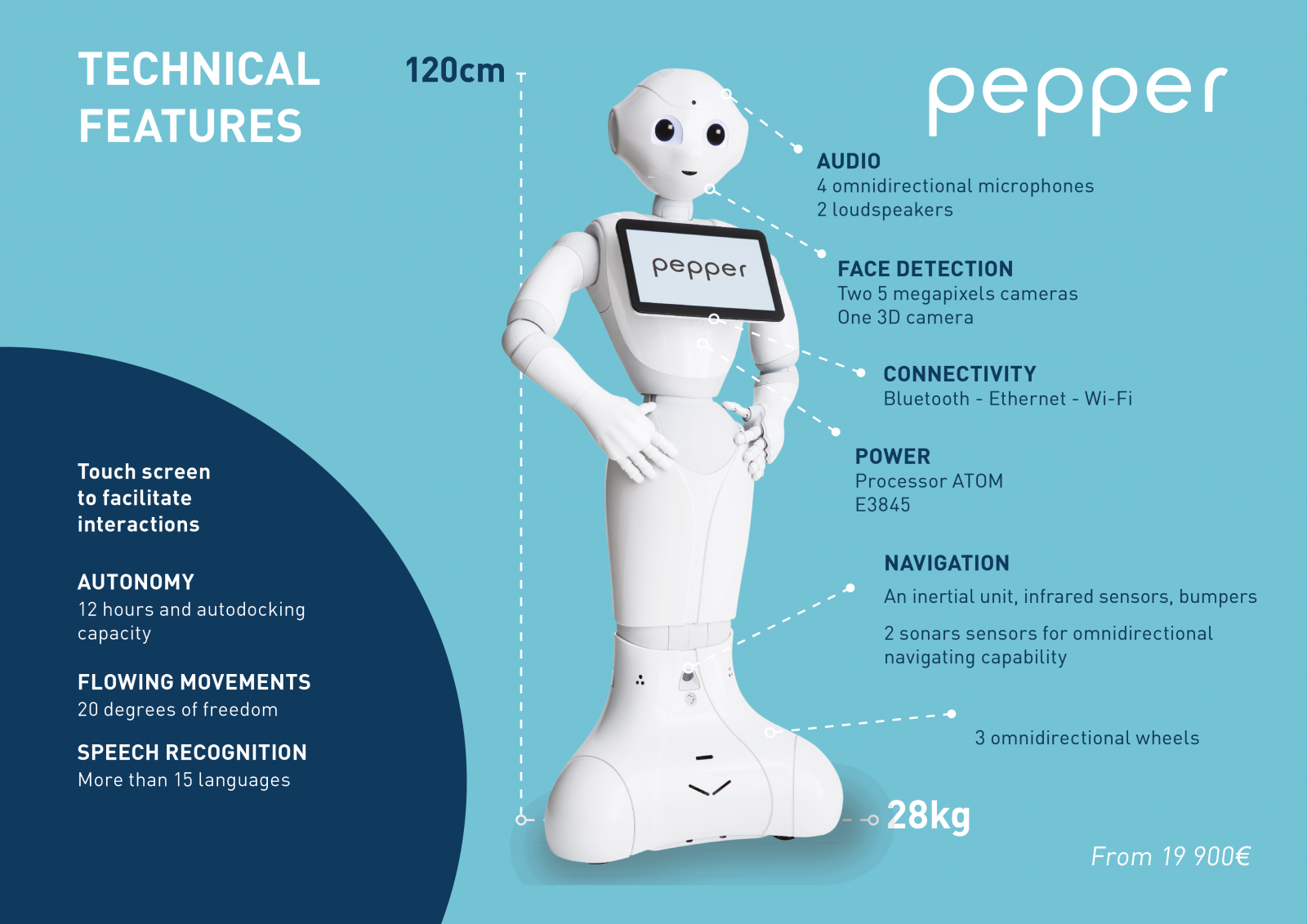 An image of a programming interface is below.    There are ways of programming the sensors and then connective lines to be drawn to outputs.   Computational thinking lays the foundation for working with Pepper in this way.  When working with programming and the associated robotic device – the other type of thinking in the Digital Technologies Curriculum – Systems Thinking – is also a possibility for discussion and learning. 
We are looking forward to finding out more about Pepper and how his use might broaden our minds in terms of robotics, helping to bring aspects of the Digital Technologies Curriculum alive for our learners.   I put out a few ideas to guide our teachers' discussions with their students: