Most of our year levels are in the midst of their 'discovery' phase within the 2018 STEAM units.
Every design cycle has an initial stage when the participants immerse themselves in the situation, discover empathy for those involved and start to explore the scope of the situation, context or opportunity.
It requires an open or divergent mindset and if looking at the double diamond model of design, the participants are heading along the opening section of the diamond, when the scope is broad and the thinking is open and accepting.
At Oakleigh, we use our 'Design@Oakleigh' matrix to identify what the students are doing and what the teachers are doing within this stage: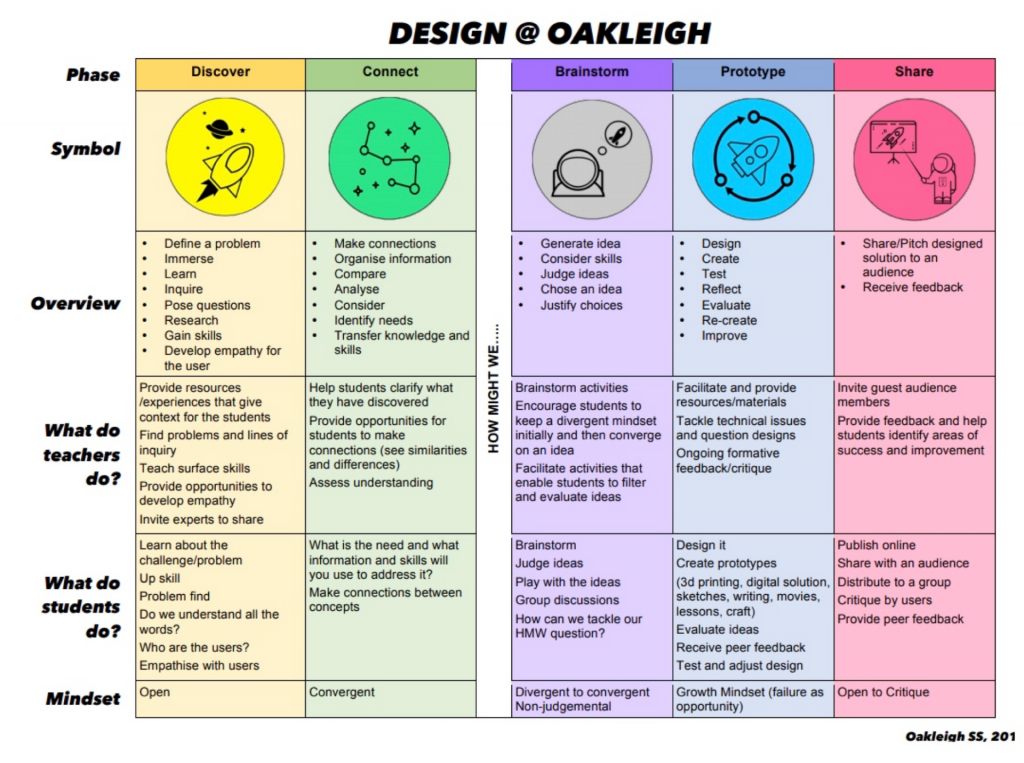 Discovery continues after the holidays with visitors scheduled, experts engaged and further explorations of topics continuing.