As a school, we have been gradually working towards full implementation of the Technologies Curriculum for 2020.  With a clear focus on forms of thinking – we recognised this curriculum as an opportunity for our whole community of learners early. It has also played a key role in the evolving STEAM agenda at our site.
Design Technologies has been a more recent inclusion in our work and last year we included in our planning the Processes and Production Skills of this subject only – an appropriate initial focus considering our work on the use of design thinking.
New for us this year within our STEAM unit planning was the inclusion of the Knowledge and Understanding strand within Design Technologies which required of us to focus on the design of learning opportunities for students within each band to design solutions for the technologies contexts.
For Primary students, these technologies contexts are listed below:
Engineering Principles
Food and Fibre Production
Materials and Technologies Specialisations
Our work within STEAM has included the opportunity to map these Technologies Contexts across each of the bands and to select the sub-strands of Science that are most easily connected to create opportunities for meaningful units of inquiry work.
It's also been important for us to understand the differences between each strand for this Technologies contexts:
F-2:

Explore how plants and animals are grown for food, clothing and shelter and how food is selected and prepared for healthy eating

3-4

Investigate food and fibre production and food technologies are used in modern and traditional societies

5-6

Investigate how and why food and fibre are produced in managed environments and prepared to enable people to grow and be healthy
This year, we had identified an opportunity for a new unit to be created in Yr 1, Yr 3 and Yr 6.
For  each of these year levels, when considering this technologies context,  the sub-strand of Biological Science is  meaningful as a connection.
This semester, our Yr 3 teachers designed a unit of work with the following Design Brief:

Our Yr 6 teachers also designed a unit:


It has been lovely being a part of the experiences throughout this unit.  In the initial stages of this unit,  Yr 6 students visited a local community garden in Ashgrove and then walked on to 'Civosity Park' a space created by a local designer to enhance enjoyment for community members.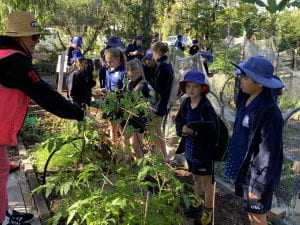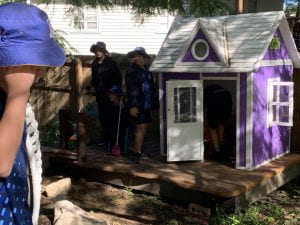 Over the last two weeks, the design of the products or spaces was occurring.  Yr 6 completed hand drawn diagrams/plans of their design and some were given options to enable them to bring these designs alive which included dioramas or minecraft.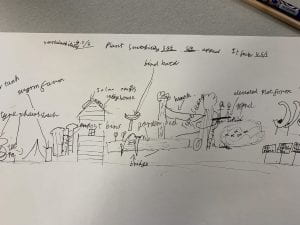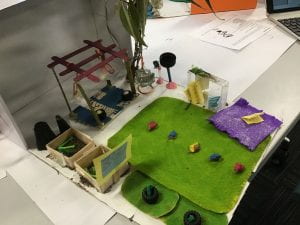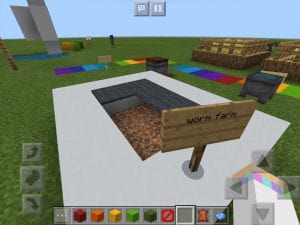 This week Yr 3 students were making their terrariums, selecting the items which would be most helpful to plant growth.  They were also gradually adding to their SeeSaw journals articulating their thinking and processes during the design process.