This week the Prep students were involved in a ScienceFest – designed to provide them with experiences as part of the beginning of their STEAM unit.  This unit is a connected unit – focussing on the Science unit on Materials and the Design Technologies context which requires them to use their knowledge of the characteristics and properties of materials to design and create a product.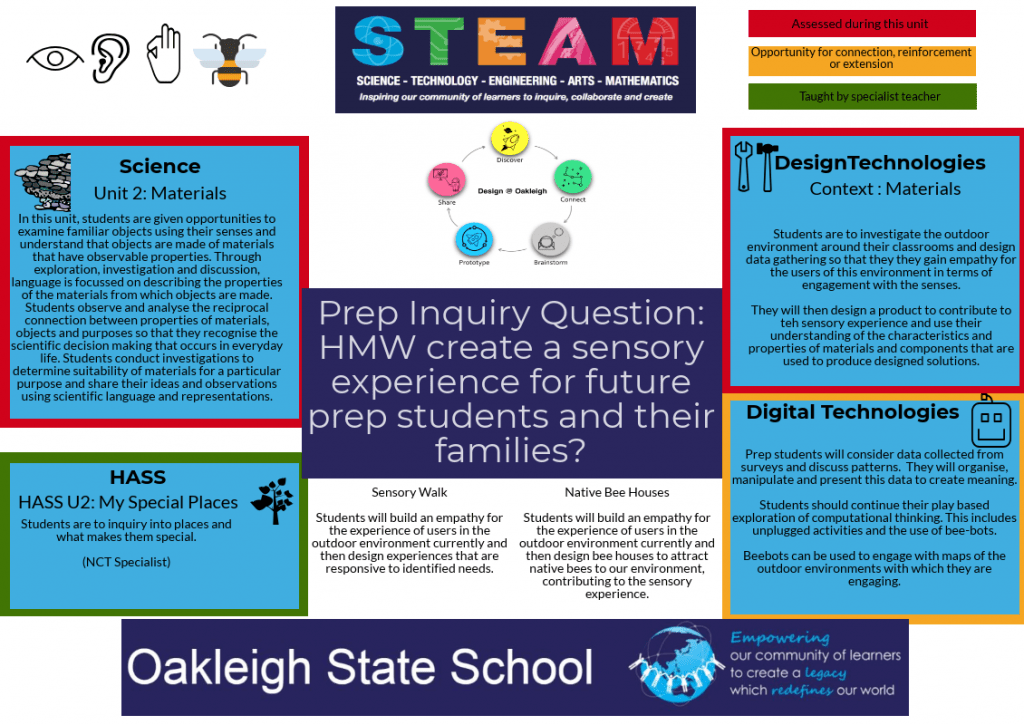 The day was framed as a day of discovery with our Sustainability Officer involved in the garden, our talented Library Aide Angie, engaged to support students to join and shape materials, our visitor Big Bang Science enthralling students with a presentation on the science of materials and our Prep teacher Mrs Minns facilitating a rapid prototyping cycle.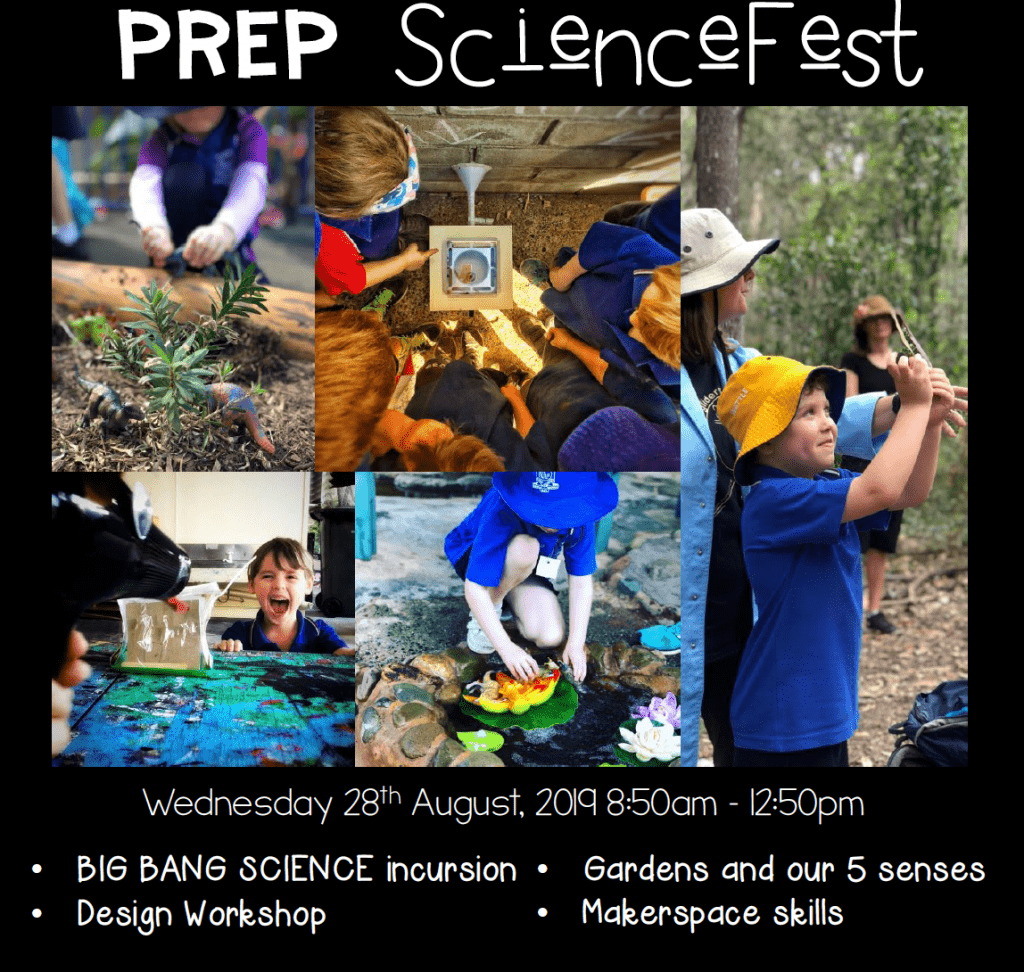 What a wonderful experience for these students! They prototyped a cover for the native bee hive using lego, tested in under the glare of a lamp, used their senses in the garden to explore what it had to offer, made flowers with a range of different joining and shaping techniques (no sticky tape allowed) and experienced the thrill of Big Bang Science.